2048 parkour
About Parkour 2048 Game
Parkour 2048 Game: The Perfect Blend of Parkour and 2048
Prepare for an adrenaline-pumping gaming experience unlike any other with Parkour 2048. This innovative game seamlessly merges the excitement of parkour with the cerebral challenge of 2048, resulting in a gaming fusion that's as unique as it is engaging. As you take control of your character's relentless forward movement, you'll embark on a thrilling journey to collect numbers, all while striving to achieve the highest score possible. Brace yourself for the exhilaration and originality that Parkour 2048 brings to the world of gaming!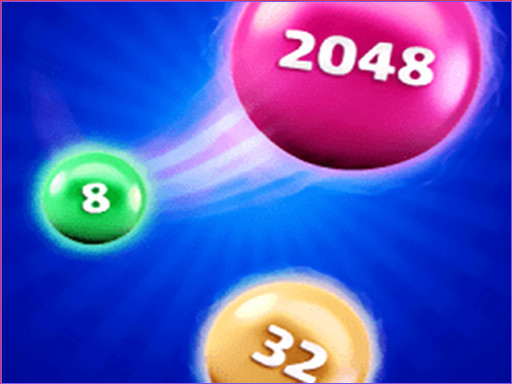 How to play 2048 parkour
Mastering Parkour 2048 is an adventure like no other. Here's a step-by-step guide on how to dive into the action:
Unstoppable Momentum: Your character is in perpetual motion, sprinting forward without pause. Your mission is to steer their course and navigate through the electrifying world of parkour-infused challenges.

Random Number Boxes: Along your high-speed journey, you'll encounter boxes adorned with random numbers that continuously fluctuate. These boxes hold the key to your progress.

Collect and Combine: As you guide your character, gather these numbered boxes. The objective is to accumulate boxes bearing identical numbers and merge them. For instance, pairing two '2' boxes will result in a single '4' box.

Obstacles Await: Expect various obstacles and hurdles to appear along your path. Your skills will be put to the test as you deftly maneuver through traffic jams and other challenges while striving to collect and merge numbers.
Features
Parkour 2048 Game boasts a range of features that elevate it to the ranks of must-play mobile games:
1. Unprecedented Fusion
This game ingeniously melds the heart-pounding thrills of parkour with the cerebral challenge of 2048, creating a gameplay experience that's as refreshing as it is captivating.
2. High-Velocity Action
The game's relentless forward movement keeps the action fast-paced and heart-pounding, demanding quick thinking and lightning-fast reflexes.
3. Escalating Difficulty
As you progress, Parkour 2048 ramps up the challenge, ensuring that you'll always find yourself on the edge of your seat, determined to surpass your high score.
4. Endless Enjoyment
With no time constraints, you can relish the game at your own pace, honing your skills and striving for the highest score without the pressure of a ticking clock.
Conclusion
In conclusion, Parkour 2048 Game delivers an electrifying twist on the world of parkour and the classic 2048 puzzle. With its unmatched fusion of high-speed action and cerebral challenges, it promises endless excitement for gamers of all backgrounds. Strap in for a one-of-a-kind gaming adventure and see how far you can push your character in Parkour 2048. It's time to run, leap, and merge your way to victory!